Joey's story is one of determination in the face of adversity.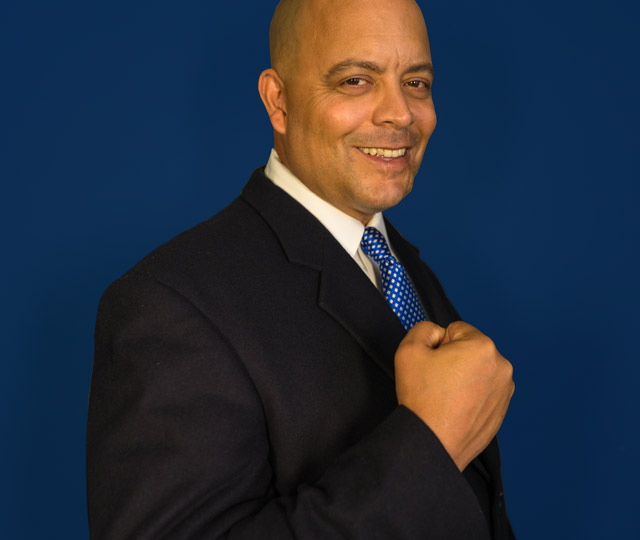 Joey Ortiz is an unstoppable force in the face of adversity. Time after time Joey has been knocked down by life but he is a firm believer in living the mantra, "it's not about how many times you get knocked down, but how many times you get back up." Joey's childhood home was the beginning of his journey. A recipient of frequent physical abuse by his father, Joey turned to drinking at the young age of 8 and drug use at the age of 12 to relieve his pain. His challenging childhood started leading him down a dangerous path. Instead of conquering his vices, Joey began using football as an avenue to release the rage he felt. He became a star on the gridiron and was recruited by the University of Nevada Las Vegas and offered a scholarship.
Life was looking up for Joey but then tragedy befell him. Shortly after he was offered a college scholarship, he was the victim of a near-fatal pedestrian hit-and-run accident. Struck by a car traveling at 70 mph, Joey was left for dead in the streets until help arrived. Joey's heart had stopped, his bones were broken, and his left calf was shredded. Paramedics revived Joey, but even though his heart was beating, he was unresponsive due to a closed head injury and a bruised brain. Joey was within inches of his life and treated for 18 major injuries but his spirit was still strong. Joey's doctors told him he would never walk again, let alone play football. This sparked a fire within Joey. He was more determined than he'd ever been before; he wouldn't let his life-changing opportunities get away from him. Joey defied the odds and overcame an excruciating rehabilitation program in only 5 months. Although he could get back on the field, his offer from UNLV was rescinded and other major colleges were no longer interested in recruiting Joey. After conquering his physical obstacles, his mentality was crushed and Joey turned to coke to escape his reality.
Joey fell into the dark hold of addiction and was trapped there for years. His life was riddled with aggression and anger. It wasn't until he was introduced to God that he was able to turn his life around. Since his spiritual awakening, Joey has been able to redirect his life and find meaningful purpose. He became an author, and ministers with the hope of helping those who struggle with sobriety and addiction. Joey encourages his followers to be in control of their lives and to persevere even when it seems like they are out of choices. Joey preaches the power of a conscious mind and urges his followers to take control of their lives by creating options, even if they feel like they have nowhere else to turn.
Joey Ortiz is a different breed of motivational speaker. He has, personally, overcome abuse and tragedy to become an inspiration to those trapped in similar situations. Joey has a moving story with the insight and passion from a true, relentless spirit of a survivor that has defied all odds; serving as a catalyst of hope as he shares his message of healing, perseverance, redemption and triumph.
Photos of Joey's Accident & Recovery
Ready to Join the Joey Ortiz Movement?
Join the Newsletter.